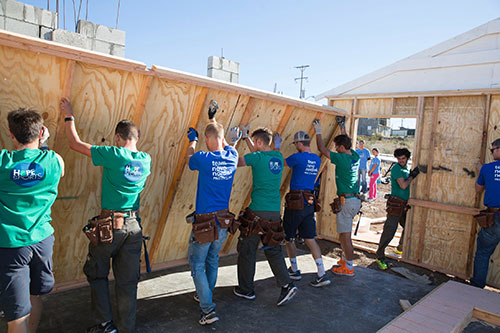 What Does It Mean to Serve?
Fulfill Your Calling
Throughout any walk of life, whether it is spiritually, physically or mentally, whether it's at your job, at church or with your family or friends, serving others is what we are called to do. The beautiful part of God's calling is that the bible teaches us to love and care for others in all aspects. One of the best parts of being a travel consultant that helps with missionaries and groups around the world is the joy you see in others. Although we may not be directly on the ground with all of our teams assisting, knowing that we were able to be a small part in the bigger picture can give you such an overwhelming feeling of happiness. When teams return and they send pictures and videos of the children they were able to interact within Honduras or the single mother's they were able to serve in Kenya it is an honor knowing that we could lend a helping hand in sending those helping hearts across the globe.
Look for Ways to Serve
I encourage everyone in our daily lives to ask yourself, how can I help to serve someone today? Whether it's lending a helping hand to your neighbor or traveling with your group to a remote city in India, remember that you were called to serve!
Interested in booking group airfare with City Express Travel? Receive a
travel quote
today!
Share This Story, Choose Your Platform!